Mount Bromo Tour from Singapore Malaysia is the best way to travel to Mount Bromo directly from Singapore and Malaysia. There are many things you need to know before going to Mount Bromo to see the natural beauty where Mount Bromo is located, namely by knowing the nearest city that has the easiest path, many accommodations are available and adequate transportation facilities.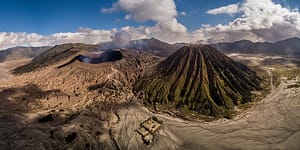 Mount Bromo Tour from Singapore Malaysia
How to get Mt Bromo from Singapore and Malaysia? There are several different ways to access Mount Bromo. But one of the best ways is flying to Surabaya is the largest city in East Java as well as the capital city. In Surabaya there is a international airport called Juanda Airport, which facilitates regular flights from Singapore, Hong Kong, Kuala Lumpur Malaysia etc. You can easily search for flights to Surabaya and then arrange transportation to mount Bromo area or more convenient through Bromo tour package because it includes transport and hotel accommodation.
Private tour is one of the very convenient and easy way, although sometimes the cost/budget Tour of Mount Bromo will be more expensive if you go only with 1-2 participants compared join tour group to Bromo with others participant from Surabaya. But by booking an organized private tour through a local travel agent with pick up direct from Surabaya Juanda International Airport, all travel needs are more comfortable and can be customized.
Itinerary Bromo Package Tour from Singapore Malaysia
Day 1 : Singapore or Malaysia – Surabaya or Malang – Mount Bromo Area
Get the city of Surabaya with a flight from Singapore or Malaysia to Juanda International Airport. The journey takes about 2 hours and 20 minutes.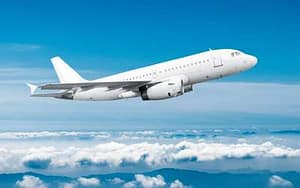 If you want to take a flight for connecting flights from Singapore or Malaysia to Malang Airport (Abdul Rachman Saleh Airport) through Jakarta. The flight time will be about 6 hours.
After finally landing at Juanda International Airport in Surabaya or Malang Abdul Rahman Saleh, then rent transportation to mount Bromo from here that will take you to the area of Bromo Semeru Tengger National Park. Arriving in the National Park area, hotel check-in and rest.
Day 2 Sunrise View Bromo – Bromo Crater – Surabaya or Malang – Fly back to Singapore or Malaysia
Wake up at 3 am, then you drive for 30 minutes using Jeep tours to Penanjakan Mountain. Then need about 10-15 minutes walk from the parking lot to the top of the Penanjakan mountain.
From the peak of Penanjakan Mountain, you will see the Sunrise view will usually appear around 5.30 am.
After seeing the Sunrise Bromo, you have to go back to Jeep and travel to the sea of sand which will only take about 10 minutes.
From the sea of sand to go to the crater, you can choose to ride a horse (rental fee starts from Rp 150,000-Rp 200,000 for 2 way) or walk from where the Jeep is parked.
Arriving at Bromo stairs, you have to climb 243 stairs to reach the crater. You can take some pictures and stay careful with your steps.
Once satisfied, return to the Jeep parking and to the hotel to get breakfast and then pack it for preparation to Surabaya or Malang airport. It's time to return home. Tour is complete.
Don't miss the time to explore, Sand Whispering, Savannah and Teletubbies Hill. Savannah and Teletubbies Hills is a grass-grass savanna region of the tropics located 1.5 km east of the crater. The best view is during the rainy season, where the grass starts to green and flowering (February-March).
At the end of your holiday in Bromo, do not forget to buy some souvenirs for someone or relatives you love while returning home.
Mount Bromo Tour Price from/to Singapore Malaysia
| Total Participants | Price Per Person |
| --- | --- |
| 1 Person | IDR 3.500.000 |
| 2 Persons | IDR 1.950.000 |
| 3 Persons | IDR 1.550.000 |
| 4 Persons | IDR 1.300.000 |
| 5 Persons | IDR 1.200.000 |
| 6 Persons | IDR 1.100.000 |
| 7 Persons | IDR 1.250.000 |
| 8 Persons | IDR 1.175.000 |
| 9 Persons | IDR 1.100.000 |
| 10 Persons | IDR 1.050.000 |
Tour Include
Airport Transfer to Bromo two way
Hotel accommodation 1 Night in Bromo Area
Private Air – Conditioned Car
Breafast at the hotel
Guide service (Optional)
Fourwheell drive Jeep Bromo Tour
Excluding :   
All personal expenses such as room service, laundry, telex, facsimile, telephone etc.
Rent Horse
Roundtrip flight tickets from Singapore/Malaysia
Any other optional tours, which is not specified in the itinerary.
Gratuities and tips for local tour guide and driver.
Book your trip now to enjoy a lifetime experience in Mount Bromo and beyond!
You may also like : Bromo Ijen Tour from Singapore or Malaysia
Another option : if you prefer to stay in advance in Surabaya or Malang after a busy flight can arrange tour to Bromo midnight so you no longer need to stay in Bromo area. READ MORE HERE BROMO TOUR MIDNIGHT 1 DAY!