Bromo Ijen Sukamade Tour Package 4 Days 3 Nights
Bromo Ijen Sukamade Tour Package 4 Days 3 Nights, go to East Java and visit Surabaya Mt. Bromo Ijen Crater Sukamade Beach is the best way to get a tight schedule of travel in Indonesia Java for 4 days 3 nights.
Bromo Ijen Sukamade Tour Review : Mount Bromo with a sunrise, climb the midnight Ijen to get blue flames, Sukamade by seeing turtles laying eggs and exploring with 4WD vehicles across the river and forest. Surabaya Bromo Ijen Sukamade Tour itinerary is designed to see more nature tourism in East Java from Surabaya end at Ketapang Ferry Port or Bali.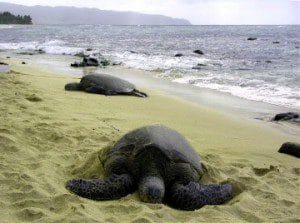 Bromo Ijen Sukamade Tour 4 Days 3 Nights

4 Day 3 Night trip from Surabaya to Mount Bromo and Kawah Ijen And Sukamade with all the arrangements including the transport and hotel accommodations. You can use the services from surabayabromotour.com to visiting.
We are makes it easy for your trip in East Java by visiting the best and most popular tourist attractions for foreign tourists. You can start the trip to Bromo Ijen and Sukamade from Surabaya and end at the port to Bali or otherwise. Recommended without hesitation to anyone who plan to visit East Java including Mount Bromo Ijen Sukamade Turtle Beach.
You may also like: Bromo Ijen Tour 3 Days 2 Nights
Surabaya Bromo Ijen Sukamade Tour 4D3N
Itinerary :

Day 1  Surabaya – Hotel in Bromo
We pick you up at your hotel or at the train station or at the airport in Surabaya. Directly  to the village Cemoro Lawang (Hotel Bromo) around 3 – 4 hours driving. Stay overnight in the Hotel Bromo area with view direct to the landscape and volcano Bromo.
Day 02 Bromo Tour Sunrise – Hotel In Ijen
You will be waken up at 03.00 o'clock in the morning. Jeep 4WD will pick up at the hotel for Short drive – 3 kilometres only – toward Pananjakan. The last 1.5 kilometres you walk to the highest viewpoint in the area to see the sun rise. After finish view sunrise in penanjakan, then we will descend to the Sand Sea (by jeep) to see the mount Bromo.
Finsihed mount bromo tour package, we go back to the hotel to have breakfast,loading your bags and transfer to hotel in ijen. Direct to ijen around 4 – 5 hours drive via Pasir Putih Beach, your could take a lunch at a beach side restaurant. Finish lunch in pasir putih beach toward the hotel in ijen to stay over night. Free program.
Day 03 Ijen Blue Fire Tour – Sukamade (Meru Betiri National Park)

At 01.00 am depart to Paltuding Post. We drive through the plantation and rainforest for about 1 hour. Paltuding is the point from where you start trekking to mount Ijen. It takes about 1-2 hour trekking – about 3 kilometres – to the top of mount ijen. On the edge of the crater you can enjoy a scenic panorama at lake of Ijen crater and blue fire.
Besides, you can see a lot of sulphur miners with a load of arround 80 kilograms on their shoulders walking up the rim and down the slopes of the mountain. After you enjoyed the Ijen crater lake,back to paltuding and transfer out to Banyuwangi.
In banyuwangi suttle by jeep 4WD for drive to sukamade beach is part of Meru Betiri National Park. It is Known as beach of green turtles lay eggs. Its is also mentioned as nest of Java Tiger that almost gone. Simple lunch will be prepare on board.Late afternoon, arrive in Sukamade, dinner and stay overnight at simple lodge. at midnight, pass trought the rain forest to Sukamade Beach. If you are lucky, you will see the turtles lay eggs at the beach. Return to simple Lodge.
Day 04 Sukamade Tour – Transfer to Surabaya or Ferry port To Bali

After having breakfast at the simple Lodge, jeep will bring you back to Banyuwangi, where our wait for to transfer out to Surabaya or Ferry port To Bali. Surabaya Bromo Ijen Sukamade Bali Tour Package is Ended.

Mount Bromo Ijen Sukamade Tour Price 4D3N

| Total Participants | Price Per Person |
| --- | --- |
| 1 Person | IDR 9.000.000/person |
| 2 Persons | IDR 4.850.000/person |
| 3 Persons | IDR 3.800.000/person |
| 4 Persons | IDR 3.300.000/person |
| 5 Persons | IDR 3.000.000/person |
Note: There is an additional charge for pickup or transfer to Bali Ubud, Lovina, Denpasar, Kuta, etc. please do not hesitate to contact us for more details.
Tour Price, Includes :
Private car during trip mt. bromo, ijen crater and sukamade turle laying including gasoline and parking fees (kind of car depending on the number of people)


4WD jeep tour Bromo

4 WD Jeep Sukamade Tour

1 night accommodation hotel in Bromo with twin/double bedroom

1 night accommodation hotel in Ijen with twin/double bedroom

1 night accommodation homestay in Sukamade with twin/double bedroom

entrance fees to all object as listed in the itinerary

meals : 3x breakfast, 1x dinner (in Sukamade)

mineral water during trips


local guide ijen trekking

local guide sukamade laying eggs

gas mask ren in ijen

cost of releasing baby turtles (Tukik)

Tour Price, Not Includes :
travel insurance

personal expenses

optional tours or additional meals

Tipping our driver or guide