How To Go To Bromo From Surabaya – Yogyakarta – Bali
How To Go To Bromo as the best location to see the sunrise in Indonesia for foreign tourists not an easy thing to get there. Many foreign tourists who vacation in Indonesia for visiting Yogyakarta – Mount Bromo – Ijen Crater – Bali. But on this occasion I will discuss how to get to the location of Mount Bromo with ease started from yogya to bromo or surabaya to bromo and bali to bromo. Anyway, Bromo is really beautifull, the sunrise there is great, the volcano is constantly smoking and the landscape is surreal.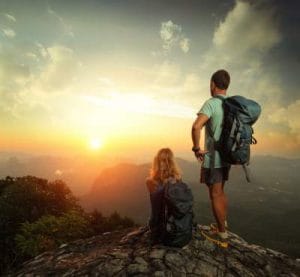 How To Get Mount Bromo From Surabaya Yogyakarta Bali
Mount Bromo is an international tourist location because it is proven that there are many visitors from abroad during the holiday season. For foreign tourists it is not easy to get to the location of Mount Bromo from Surabaya or Yogyakarta or Bali. If you are already in Indonesia (Yogyakarta or Surabaya or Bali) then the easiest way to Mount Bromo is as follows:
Towards Mount Bromo from Yogyakarta, the fastest is by plane from the airport of Yogyakarta towards the airport Surabaya (juanda) or Malang airport (Abd ramhan soleh) then upon arrival at theSurabaya (juanda) or Malang airport (Abd rahman soleh) directly up to the mountain bromo. By taxi or rent a car from Surabaya airport or malang airport to bromo about 3 hours drive ,
But if you prefer choose a landline could be straight from Yogya to Mount Bromo through a travel agent Jogja to Bromo (sharing tour). Drive from Yogyakarta to Probolinggo about 11 hours and continued on toward Mount Bromo from Probolinggo about 1-2 hours.
Or if you are heading Surabaya from Yogyakarta by train then you can stop at the station pasar turi or Gubeng Surabaya after that look for a vehicle to bromo.
2. Tour To Bromo From Surabaya
Mount bromo tour from surabaya is easiest and fastest .If you are at the station / airport / hotel in Surabaya just need to find the rent a car to the bromo. (Only private transport due to the join transport is not available)
3. Bali To Bromo By Plane
If you are from bali just aiming towards Mount Bromo, the best advice is get on a plane headed Surabaya or Malang and follow the previous instructions above toward probolinggo then to mount bromo.
The Guide To the Mount Bromo From Yogya Surabaya Bali
Mount Bromo is great and beautiful, just make sure you get the best tour operator for example : surabayabromotour.com. If you want to be adventurous and have more time try to go to Bromo at the same time to the ijen crater or semeru volcano with climbing.
Just don't go in the long weekend (long holidays).