Tour From Yogyakarta To Bromo Ijen By Train
Tour From Yogyakarta To Bromo Ijen By Train. Going to Java which want to visit Mount Bromo Ijen,whilst staying for a few days tour in Yogyakarta. Do not like to take too long on the way to East Java to go to Bromo and Ijen from Yogyakarta, you can choose an alternative that is from Yogyakarta using a train or plane to Surabaya, Malang and Probolinggo because the closest distance to the location of Bromo are these three regions..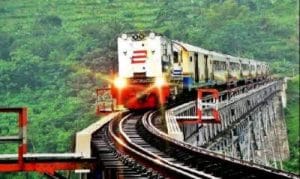 You need to know : Probolinggo to Bromo is only 1 hour, Surabaya to Bromo is only 3-4 hours, Malang to Bromo is only 2.5 hours – 3 hours drive. Mount Bromo Ijen Crater Tour Package by train is now widely provided by travel companies in various regions, for example, one of them is on the website Surabayabromotour.com. As a travel service agent, we sincerely hope to help tourists make it easier to visit Mount Bromo and Ijen Crater without spending a lot of time on the trip (car).
Also Read: Join tour package with other groups to Bromo Ijen from Probolinggo, Malang and Surabaya
Yogyakarta Bromo Ijen Tour Package By Train
It is very easy to take the train from Yogyakarta to Mount Bromo and continue the tour to Ijen and ends at Ketapang Harbor to Bali or return to Surabaya. From Yogyakarta many regular train services to Surabaya, Probolinggo and Malang. The train departs from Tugu Train Station, which is located in the center of Yogyakarta near Jalan Malioboro. The Yogyakarta train journey to Surabaya takes between four and five hours.
Malang is further from Yogyakarta than Surabaya. Even though it has an airport, there are no direct flights from Yogya to Malang and must transit first so that the time needed is also getting swollen. If you want to go to Bromo via Malang, Surabaya and Probolinggo from Yogyakarta, the easiest way to get there is by train because it is cheaper and faster. While the closest choice to Bromo is Probolinggo Station
The train schedule from Yogyakarta to Surabaya by train, Yogyakarta to Malang by train and Yogyakarta to Probolinggo by train is as follows.
Train Schedule – Yogyakarta To Surabaya
| Train | Departure | Arrival |
| --- | --- | --- |
| Bima 44 | 00:52 | 05:38 |
| Mutiara Selatan 112 | 01:38 | 06:24 |
| Turangga 50 | 03:30 | 08:14 |
| Sancaka Pagi 84 | 06:45 | 11:37 |
| Argo Willis 6 | 16:00 | 20:19 |
| Sancaka Sore 86 | 16:40 | 21:55 |
Train Schedule – Yogyakarta To Malang
| Train | Departure | Arrival |
| --- | --- | --- |
| Bima 44 | 00:52 | 08:15 |
| Mutiara Selatan 112 | 01:38 | 09:10 |
| Gajayana 42 | 02:00 | 08:34 |
| Malioboro Ekspres 102 | 07:45 | 15:11 |
| Malioboro Ekspres 104 | 20:45 | 03:49 |
Train Schedule – Yogyakarta To Probolinggo
| Train | Departure | Arrival |
| --- | --- | --- |
| Logawa 188 | 08:12 | 17:35 |
| Sri Tanjung 194 | 07:00 | 16:10 |
Itinerary Mount Bromo Ijen Crater Tour Package By Train
Day 1 : (Pick Up Point) – Mount Bromo Hotel
You take the train from Yogyakarta to East Java (Malang, Probolinggo or Surabaya Station). Our staff will meet you at Train Station that you choose then directly drive to Hotel in Mount Bromo Area by our tourist car for 3-4 hours driving (surabaya/malang) or for 1 hous driving (probolinggo) . After arriving in Mount Bromo Area,check in hotel and feel the atmosphere of local tribes.
Day 2 : Bromo Tour Sunrise – Ijen Hotel
Early morning wake up at 03:30 AM to see the spectacular sunrise bromo tour with jeep tour 4WD (View Point at Mount Penanjakan).
Afterward,tour continued drive down to the of sea sand Mount Bromo, and ride horse or to walk towards the foot of the mount bromo of the volcano crater. Climb 250 steps to the top of mount bromo and look of beauty the bromo crater.
After enjoying view mount bromo crater back to the Jeep 4 WD and then towards the hotel to have breakfast, showering and loading your bags
Transfer out to Hotel Ijen Area.stay overnight and free program.
Day 03. Ijen Tour – (Drop Off).
Early morning depart to the Paltuding (pos climbing to Ijen crater). At Paltuding and start to trekking up to Ijen Plateau, the trip is 1,5 hours. Arrive in the rim of Ijen Plateau, enjoy here. (Ijen Crater is best volcanoe in Indonesia, Ijen Crater is the biggest crater lake in Java. The sulfur crater lake lies between a natural dams of deeply etched rock It is 200 meters deep and contains about 36million).
After enjoy back to paltuding and transfer out Surabaya or malang or ferry port to bali. End our service.
Bromo Ijen Crater Tour Package Price By Train
For information about Mount Bromo Ijen Crater Tour Package Price (3D2N) , don't hesitate to Contact Us