Hiking To Mount Semeru The Highest Volcano In Java
Mount Semeru is the highest volcano in Java. An active volcano with magnificent peak called Mahameru, 3.676 meters above sea level (12.060 feets). Mount Semeru is in Bromo Semeru Tengger National Park (TNBTS). The nearest cities to go are Malang and Lumajang.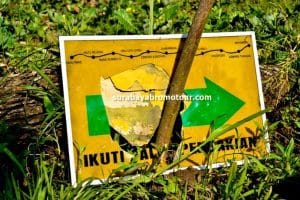 Hiking To Mount Semeru The Highest Volcano In Java
Being a country with a lot of volcanoes, Indonesia offers wide range of different tracks for hiking. All tracks offers different challenges, different views, and different attraction. Mount Semeru trek are harder to do than the others as Mount Bromo Ijen Crater Blue Fire, becase some are already been made easy. Bromo mountain some even complete with jeep and guide to take you to the top. You can choose which one you'd like to hike according your strength, preparations, and budget. Here we give you list of beautiful places to pass when hiking to mt. semeru the highest volcano in Java.
Ranu Pane
It takes four days return way to climb the peak of Mount Semeru from the base camp in Ranu Pane. To reach the base camp in Ranu Pane, take a white Angkot from Arjosari Terminal to Tumpang (45 minutes). From Tumpang to Ranu Pane you can rent a Jeep for return way or with an alternative vegetable truck ride. After 3 hours trip with a spectacular mountain and waterfall views, you will arrive at Ranu Pane, the last village with 2.200 meters above sea level high. You can hire a porter in this place to carry your stuffs.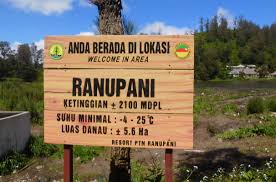 You are really recommended to prepare your stuffs before hiking such as:
Bring your health certificate or you can take it at the nearest hospital or health center in the city.
On your way from Tumpang to Ranu Pane, stop at Gubuk Klakah village to take a permit letter to the National Park officer.
There is a checkpoint in Ranu Pane, register your name, your group and give your health certificate, permit letter, and entrance fee.
Tent, backpack, trekking shoes, raincoat, warm cloths, sleeping bag, mattrass, headlamp.
Mountaineering cooking stuff, documentation (camera), food, water, medicine, tissues, and
Necessary hiking equipment. 
Ranu Kumbolo Lake

From Ranu Pane to Mahameru's Peak, you will pass 4 checkpoints and 2 shelters. The first shelter is Ranu Kumbolo. Ranu Kumbolo is a big lake located about 2.400 meters above sea level. A lake with fresh water where you can see sun rises in the morning between two hills in the east.  To reach this shelter, we need 5 hours trekking through 9.5 km tracks. In your first 5 km to the shelter you will find edelweiss on the slope of the hill, stepping another km ahead you will see a beautiful valleys and hills with fir and pine trees around.
Read : Ranu Kumbolo Lake Camping 2 Days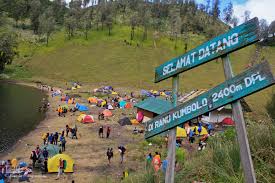 Most of the hiker build their tents in Ranu Kumbolo and stay at night before continuing to the next shelter tomorrow morning.
Kalimati BaseCamp

You will need an hour trekking to the west from Kalimati to find water, so save your water reserve in your bottle at Ranu Kumbolo. To reach the next shelter you will hike a famous steep hill called Tanjakan Cinta and behind that you will see very beautiful grassland called Oro – Oro Ombo. After passing this grassland you will hike to the pine forest called Cemoro Kandang where climbers sometimes find deer and birds.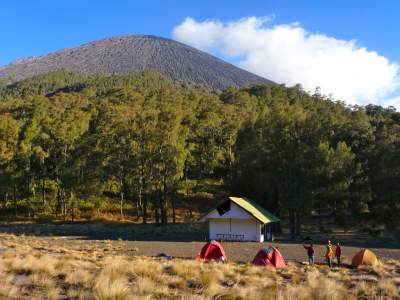 You almost there, in the end of the pine forest you will reach Jambangan, a place with flat land, grass, edelweiss, and a direct views to Mahameru's peak, you're getting closer. You can take a rest there, drink coffee, and take some photographs. Ahaaaa . . . From there, you only need 30 minutes walking through the forest to reach Kalimati. Kalimati is a shelter with large grassland in the edge of the pine forest 2.700 meters above sea level. Here, climbers can take a rest and build a tent before summit attact after midnight at 01.00 pm. Two km trekking with range of time 3 up to 4 hours in total to reach this shelter.
Arcopodo
Arcopodo is a place 200 meters higher from Kalimati. To reach this place, climbers need one – two hours climbing through steep pine forest. Sometimes climbers build a tent there, but it prone to landslides and dusty. Another 30 minutes climbing, we will find Kelik, the last vegetation area before the dunes. From there, use your mask and goggle. 
Summit Attact
Start your summit attact at 01.00 am. It needs 4 – 5 hours climbing through steep dunes and easily degenerates. Follow the existing tracks and becareful. Use your headlamp and watch your step while climbing the dunes. Happy Climbing!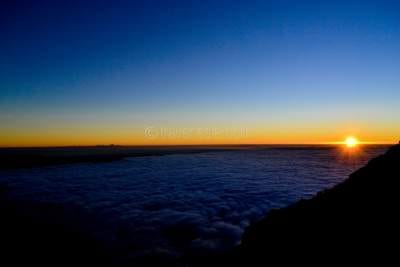 It is not the mountain we conquer but ourselves. – Edmund Hillary
Best Trips and Climb To Semeru
Things to remember when Hiking Semeru:
Start climb around 01.00 am to estimate your time reaching the mount's peak before sunrise
Down the mountain before noon to avoid erruption
Don't get closer to the crater Jonggring Saloko
Avoid climbing from south side because of the poisonous gas and lava flows
During the dry season, temperatures can reach minus 0 degrees
There is a storm and high winds during Desember – January
Climb at the existing track
Becareful of Hypotermia and Hypoxia 
Why should be there? Mount Semeru is the highest volcano in Java 3.676 meters above sea level and has a very beautiful lake called Ranu Kumbolo
Where? Mount Semeru is located in two different regions Malang and Lumajang, Indonesia
When to visit? The best time to visit is around Juni, July, August, and September
What to do? Fishing, camping, climbing, photo shoots, or even swimming in a freezing lake
How to get there (Semeru Volcano)?
From Jakarta to Malang/Surabaya
Take a direct flight from Soekarno – Hatta Interntional Airport in Jakarta to Abdul Rachman Saleh Airport in Malang or Juanda International Airport in Surabaya.
or go to the central city in Jakarta and take a train in Gambir Train Station, a direct route to Malang Train Station or Surabaya PAsar Turi Train Station only for Executive Class
for Economy Class and Business Class take a different train in Pasar Senen Train Station to Malang Train Station or Surabaya Pasar Turi Train Station for Business Class
From Bali to Malang or Surabaya

Take a direct flight from Ngurah Rai International Airport in Bali to Abdul Rachman Saleh Airport in Malang or Juanda International Airport in Surabaya.
Take a bus at Mengwi Bus Station in Bali to Probolinggo Bus Station or Arjosari Bus Station.
From Surabaya to Ranu Pane
From Surabaya City take suttle transport to Tumpang or Mount Bromo

From Tumpang or Bromo to Ranu Pane you can rent a jeep (max 6 persons)
From Malang to Ranu Pane
From Malang City take white Angkot to Tumpang or From

From Tumpang to Ranu Pane you can rent a jeep (max 6 persons) or take a vegetable truck ride
How much to spend?
Airplane rate check in https://traveloka.com, etc
Train ticket check in https://kai.id
Bus ticket
Rent a Jeep to Ranupane Semeru
Health certificate in health center
Permit letter check here : Bromo Semeru Entrance Fee
Camera fee
Hire Porter
Who's to Contact? Climbing Operators Info (Private Trip)

Email : travelsbromo@yahoo.com
Whatsapp : +6281 336 276 475