Mount Bromo Sunset Tour Package 1 Day 1 Night
Bromo Sunset Tour Package – Want to go to Bromo but are lazy to get up in the morning to take the sunrise with a very cold temperature on Mount Bromo? You can choose another alternative which is watching the sunset on Mount Bromo. Who said that at Bromo only the best sunrise, Try to prove the beauty of the sunset on Mount Bromo from the highest peak of Mount Penanjakan. The afternoon atmosphere on Mount Bromo is perfect for those of you who want to find a new panorama on Mount Bromo that is romantic with a partner while on vacation.
Bromo Tour Sunset is perfect for those of you who don't have much vacation time but want to visit Bromo Mountain, located in 4 regions in East Java. From Surabaya to Mount Bromo, it only takes 3 hours to drive so the one-day Bromo tour package is one of the best schedule choices because it only takes 12 hours tour Bromo.
Mount Bromo Sunset Tour Package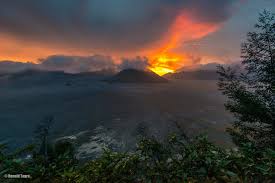 Mount Bromo Tour 1 day sunset view is not the same as other Bromo tour packages, for example: Mount Bromo tour Midnight or 2 days 1 night generally starts in the morning before dawn while for Bromo Sunset you don't need to come in the middle of the night to capture the beauty of Mount Bromo because this trip starts at 8 am with pick up from Surabaya or Malang.
Best Mount Bromo Tour and Surroundings :
Mount Bromo

Sunset 1

Day Tour

Itinerary
By choosing a sunset tour package by day tour to mount bromo you can enjoy your vacation calmly because it is not as busy as when taking a sunrise bromo package and can still visit all of Mount Bromo and surrounding attractions such as Pasir Berbisik, Teletubbies Hill, and Bromo Crater but with a different atmosphere. By joining the Bromo Sunset tour package you don't need to be afraid of the coldness of Mount Bromo because the temperature there has started to warm up during the daytime when you join the Bromo Sunrise tour package. Here's the bromo sunset tour package rundown (itinerary).
08.00 – 09.00: Pick up at the participant's place / address. (Malang City / Batu & Surabaya City area).
09:00 – 11:00: Travel to Transit Point for Over Jeep.
11.00 – 12.00: Travel to Padang Savana (Teletubbies Hill) and Whispering Sand.
12.00 – 14.00: Padang Savana & Whispering Sand.
14.00 – 16.00: Bromo Crater and Luhur Poten Temple.
16.00 – 16:30: Travel to Bukit Cinta.
16.30 – 18.00: Enjoy the beautiful Sunset at Bukit Cinta.
18:00 – 19:00: Travel back to Transit Point.
19:00 – 22:00: Travel back to Malang / Surabaya (Drop to Address of Each Destination).
22.00: Finish.
Mount Bromo Tour

1 Night

Price
| Total Participants | Price Per Person |
| --- | --- |
| 1 Person | IDR 2.300.000 |
| 2 Persons | IDR 1.300.000 |
| 3 Persons | IDR 1.000.000 |
| 4 Persons | IDR 850.000 |
| 5 Persons | IDR 700.000 |
| 6 Persons | IDR 650.000 |
| 7 Persons | IDR 800.000 |
| 8 Persons | IDR 750.000 |
| 9 Persons | IDR 700.000 |
| 10 Persons | IDR 650.000 |
Bromo Sunset Package Facilities:
Shuttle Transportation Area Malang City, Batu Kota & Surabaya Kota.

Professional drivers are polite and friendly.

BBM.

Jeep / Hardtop.

Entrance tickets for all locations in Bromo.

Parking and Toll.
Costs Not Included:
Personal Needs (Eating, etc.).

Rent a Horse in Bromo.
Mandatory Equipment Carried on Mount Bromo
Prepare and Use comfortable clothes (Bring a warm shirt / jacket).

Also prepare socks, gloves and headgear.

Always prepare personal medicines.

Don't forget the Camera and Power Bank.